Announcing the winner of the Oshima Prize 2022
In 2019, PFF established the Oshima Prize film award.
We are pleased to announce that the winner of the Oshima Prize 2022 has been selected after discussions among Sakamoto Ryuichi (President of the Jury), Kurosawa Kiyoshi (Juror), and Araki Keiko (PFF Director).
A commemorative screening and a talk will be held on Sunday, April 3.
What is the Oshima Prize?
3rd Oshima Prize Winner: Fujimoto Akio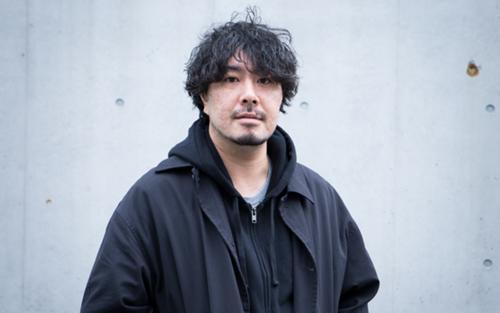 Born in 1988 in Osaka, Fujimoto studied filmmaking at Visual Arts College Osaka. His first feature film called
Passage of Life
(Japanese title: Boku no kaeru basho, 2018), about a Myanmar family living in Japan, was screened at 33 international film festivals including the Tokyo International Film Festival. In 2021, he released his second film about Vietnamese technical interns called
Along the Sea
(Umibe no kanojotachi). The film won numerous awards that year, including the Shindo Kaneto Awards Gold Prize and the TAMA Film Award for Best Up-and-Coming Director. His latest short film,
Bleached Bones Avenue
(Hakkotsu kaido ACT1), will be screened in theaters in April as part of the special program entitled "View Films and Learn About Myanmar Vol.2."
--------------------------------------
Commemorative Screening
DATE:Sunday, 3 April 2022, 1:00pm -
Venue : Marunouchi Hall & Conference, Tokyo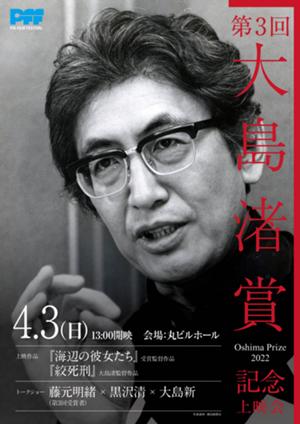 ★Brochure in Japanese (PDF version) is available for download
Fujimoto Akio's
Along the Sea
— which was released last year and won numerous awards — will be featured at the commemorative screening.
The screening will be followed by a talk with filmmaker Fujimoto Akio, juror Kurosawa Kiyoshi, and Oshima Arata (Oshima Nagisa's son), a documentary filmmaker whose works "Why Can't You Be Prime Minister"(Naze kimi wa souri daijin ni narenainoka) and "Kagawa 1-Ku" have received high acclaim in recent years. Oshima Nagisa's Death by Hanging (Koushikei) will also be screened. This classic from 1968 was shown during the Directors' Fortnight at the 1969 Cannes Film Festival and marked the beginning of Oshima's international reputation.
■About the films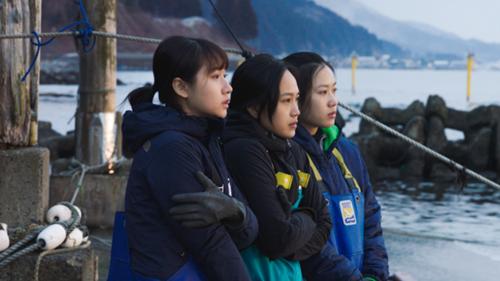 Film by the Oshima Prize winner
Along the Sea
【Trailer】
【Japanese website】
2020/Japan, Viet Nam/color/88 minutes
Director, writer, editor: Fujimoto Akio / Producer: Watanabe Kazutaka, Josh Levy
Cast: Hoang Phuong, Huynh Tuyet Anh, Quynh Nhu
--------------------------------------
Three Vietnamese women, former technical trainees, work by a bleak seaside in Japan. While the style of the film is realistic without excessive staging, the director's warm and tender gaze toward these women brims throughout. An excellent film reminiscent of the style of the Dardenne brothers.
(C)2020 E.x.N K.K. / ever rolling films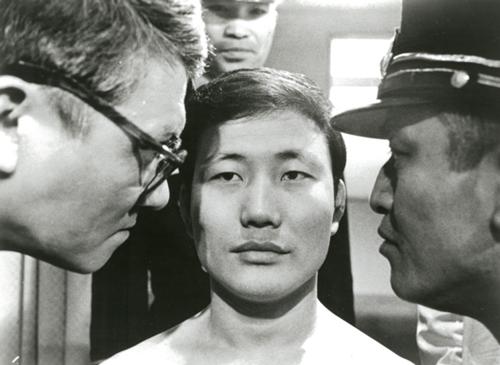 Film by OSHIMA Nagisa
Death by Hanging
1968/Japan/117 minutes
Director: Oshima Nagisa
Cast: Do-yun Yu, Sato Kei, Watanabe Fumio, Ishido Toshiro, Adachi Masao, Toura Rokkou, Komatsu Housei, Matsuda Masao, Koyama Akiko
--------------------------------------
R, an ethnic Korean death row inmate, is hanged but survives the execution and loses his memory. In order to execute him again, the executioners desperately try to restore R's memory by re-enacting his crimes and upbringing. The film was screened during the Directors' Fortnight at the 1969 Cannes Film Festival and marked the beginning of Oshima's international reputation.
■Talk event
Fujimoto Akio
(Prize winner)×
Kurosawa Kiyoshi
(filmmaker)×
Oshima Arata
(Documentary filmmaker)
MC:Araki Keiko (PFF Festival Director)
■Time Table
(inetermission between the events)
12:30~ Door Open
13:00~ Along the Sea
14:40~ Talk event (in Japanese)
15:40~ Death by Hanging
17:40  end of the screening
■Ticket
Tickets will go on sale at Ticket Pia from 10:00 a.m. JST on Saturday, Mar. 19(P code:552-037)
Price 2,500JPY Student 1,500JPY
【Ticket PIA】
- Tickets will be available until 1:00 p.m. on Sunday, Apr. 3.
- No tickets will be sold at the venue on the day of the event.
- All seats are reserved. (Please note that all seats will be assigned automatically when purchased.)
- Tickets cannot be issued at the venue. Please print out your tickets at a convenience store before coming to the venue.
- Tickets will not be refunded, exchanged, or reissued.
■Access
Marunouchi Hall&Conference
(Address: 7F, 2-4-1 Marunouchi, Chiyoda-ku, Tokyo)
・JR Tokyo Station (Marunouchi South Exit)...1 minute-walk
・Marunouchi Line Tokyo Station via underpass...directly connected
・Chiyoda Line Nijubashi Mae Station...directly connected
【Guidelines for Preventing the Spread of COVID-19】
※Please wear a mask when you come to the event.
※Please kindly understand that it'll be required to measure the body temperature, sanitize your hands at the entrance.
We will refuse admission to those who are above 37.5 degrees Celsius.
※Please refrain from coming to the venue if you have a fever over 37.5 degrees, malaise, cough, sore throat, or if you think you have been in close contact with an infected person within 14 days.