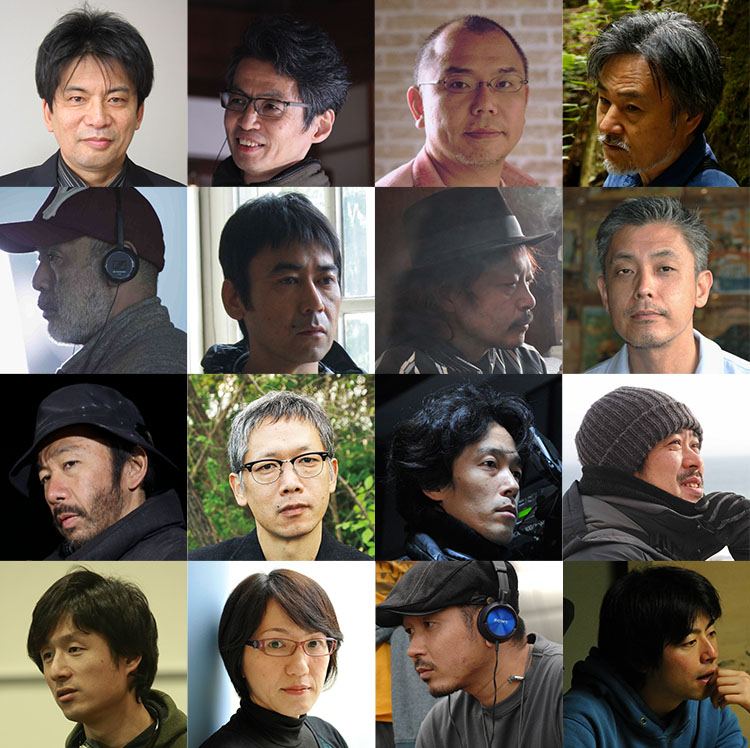 *Winners at PFF Award up to now:
Yoshimitsu Morita / Gakuryu Ishii / Isshin Inudo / Kiyoshi Kurosawa / Tetsuya Nakashima / Nobuhiro Suwa / Sion Sono / Ryosuke Hashiguchi / Shinya Tsukamoto / Shinobu Yaguchi / Shinsuke Sato / Kazuyoshi Kumakiri / Sang-ll Lee / Naoko Ogigami / Kenji Uchida / Yuya Ishii
About 120 filmmakers started their professional careers from the PFF.
Organization of the Pia Film Festival
I. Origins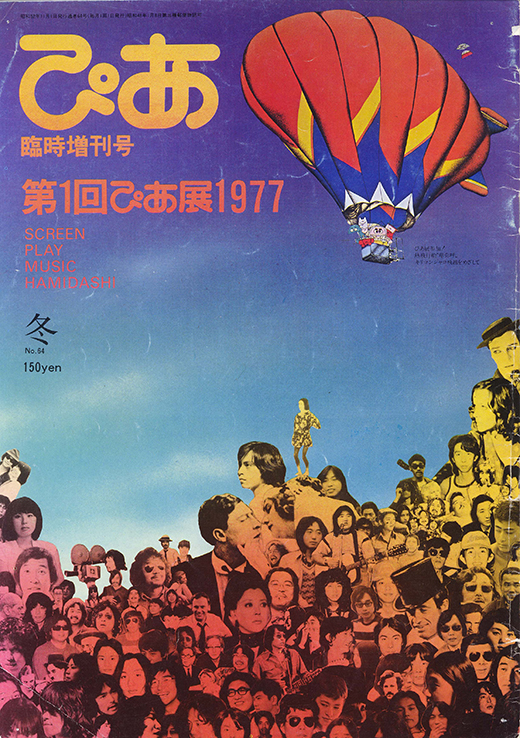 Founded in 1977, Pia Film Festival (PFF) has taken an active role in "finding and nurturing new filmmaking talents". Pia was launched as a print magazine in 1972 by young people from a university film club, all of whom dreamed of becoming filmmakers. Inspired by the example of Time Out in London, they came up with the idea of publishing a listings magazine which would document all films screening in Tokyo in a given week, complete with the venue locations and the starting times. This idea grew into Pia, a magazine covering not only movies but also theater, concerts and exhibitions: a comprehensive guide to culture and entertainment in the city. The success of the magazine led to the launch of PFF. Pia no longer appears in print, but its success continues as an online resource.
"Jishu Eiga" in the 1970s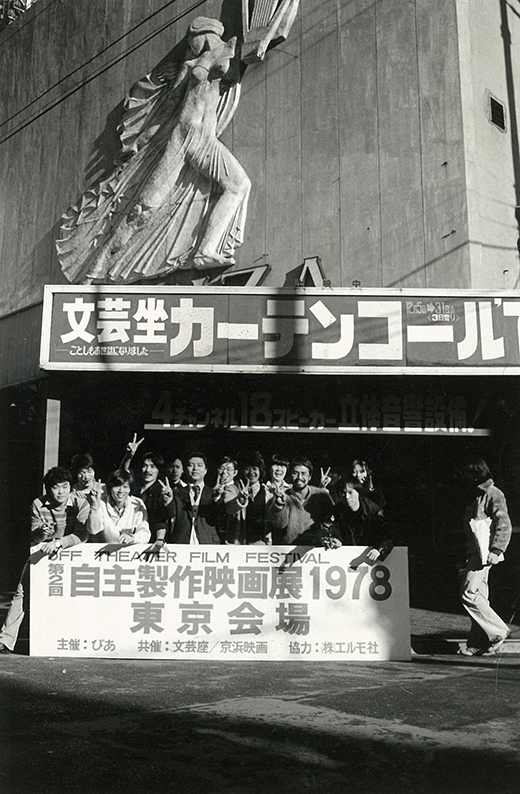 Japan has no shortage of film schools now, but it didn't in the 1970s. Until that time, the major film companies operated apprenticeship schemes to train would-be filmmakers, but those schemes came to an end in the 1970s as the industry went into a seemingly unstoppable decline. Young people at that time with filmmaking ambitions had no other option but to train themselves – and so the phenomenon known as "Self-Produced Film" (in Japanese, Jishu Eiga 自主映画) came to prominence. It's not quite the same thing as "Independent Film" in western countries, since that implies independence from an established studio system. "Self-Produced" films were made in Japan by individuals using nothing but their own time, money and ideas. Some were made purely for the satisfaction of the people who made them; others were made in the hope of reaching wider audiences and earning jobs in the film industry for their casts and crews. By the late 1970s a considerable number of "Self-Produced" films had been made by young directors in Japan, and the Pia Film Festival was founded specifically to support this new area of filmmaking.
Much of this new work came from filmmaking clubs in high schools and universities (in Japanese, Eiga Kenkyukai 映画研究会), where students sometimes even made feature-length sound films on Super-8*. At the start in 1977, Pia Film Festival was the only significant showcase for such work, and it attracted crowds of ambitious and sometimes unorthodox young cinéphiles. In its forty-odd year history, PFF has retained its founding spirit very committedly. Its participating filmmakers and audiences are still those ambitious, unorthodox cinéphiles.
*Here, we use the word Super-8 because this word has more general meaning regarding shooting on film, but Fuji Single-8 was more commonly used in Japan to make Self-Produced films.
III. The Early Years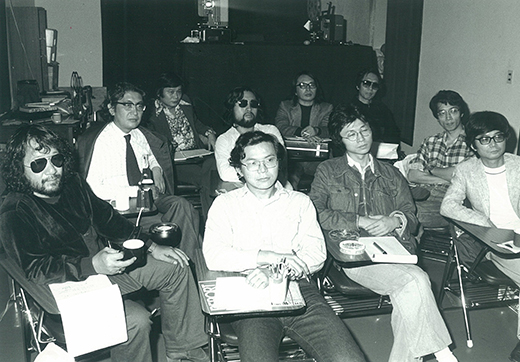 The very first PFF (then called the "Off-Theater Film Festival") was held in the Toei-Oizumi Studio – at that time a magnet for all young cinéphiles in Japan. Film professionals were invited to watch "Self-Produced" Super-8 films and decide which deserved to be screened in the festival. From 1979, such well-known and popular directors as Nagisa Oshima, Shuji Terayama, Toshio Matsumoto and Nobuhiko Obayashi joined in the selection process. This method of organizing the festival lasted until 1987.
In 1988, the festival inaugurated its PFF Award Competition: a specially convened jury was invited to view a shortlist of titles (both feature-length and short), compiled by the festival team from that year's submissions, to choose a Grand Prix winner. In that first year, the prize was won by Shinya Tsukamoto's The Adventure of Denchu-kozo.
The 1980s also saw the introduction of a retrospective into the PFF programme. It was clear at the time that access to film classics and the work of important directors was a problem for many Japanese cinéphiles, so PFF aimed to solve that problem. The early retrospectives highlighted films by François Truffaut and Luis Buñuel. In subsequent years, PFF sometimes presented panoramas of films from countries unfamiliar to the Japanese audience.
IV. The PFF Scholarship Project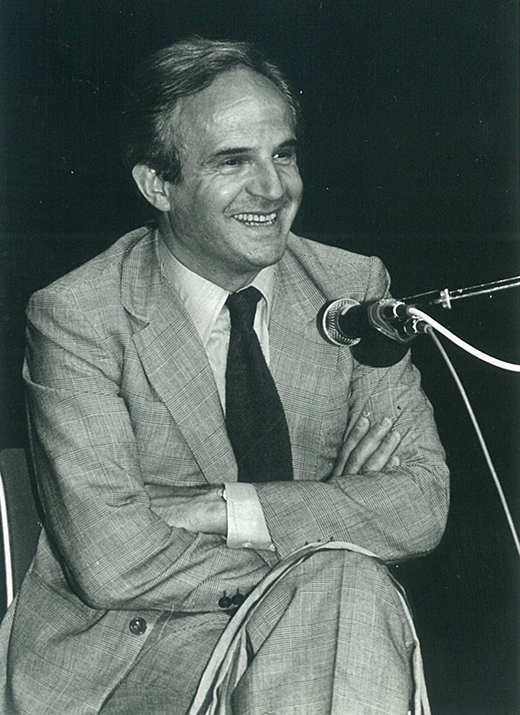 Realizing the need to provide even greater support for the new talents it was introducing, PFF launched its "PFF Scholarship" in 1984. This is not a "scholarship" in the western academic sense, but a scheme in which PFF helps a selected director to make her/his debut feature, steering them from the initial planning through to ultimate theatrical release. The "PFF Scholarship" is still awarded annually.
As PFF developed its policies and consolidated its growing scale in the 1980s, other film festivals appeared in Japan – notably, of course, the Tokyo International Film Festival, launched in 1985. The changing cultural environment prompted PFF to define and state its goals in the late 1980s. The festival set itself three targets:
Discovery – finding outstanding new talents through its competition for the PFF Award.
Presentation – showcasing the year's most interesting "self-produced" films in the festival.
Cultivation – operating the "PFF Scholarship" to nurture a debut feature from planning through production to release.
Since the 1990s, PFF has actively promoted wider screenings of films screened in the festival or made by PFF directors, both at home and abroad. This work begins in international and domestic film festivals, of course, but sometimes extends to theatrical releases.
VI. Ch-ch-changes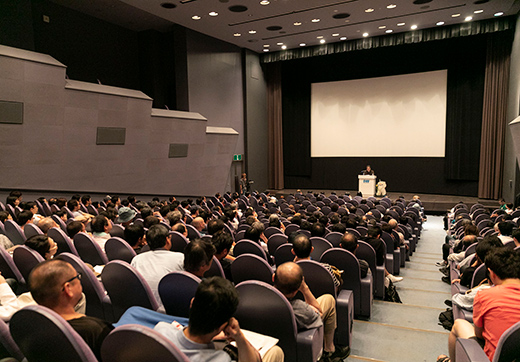 Now that PFF has passed its fortieth anniversary, we can't help noticing how much has changed since we launched in 1977. Filmmaking clubs have all but disappeared from high schools and colleges, film schools have mushroomed, there has been a major shift from film to digital formats, and new distribution possibilities have opened up for non-pro filmmakers. Most recently, there's been a shift from watching films in theaters to watching them online. Back in 1977, there was no doubt about the meaning of the term "Self-Produced Film". Now, all bets are off!
Life After PFF
Pia Film Festival remains committed to promoting screenings of PFF Award films after the festival – with domestic and international exposure, theatrical distribution and streaming. We are also working on a project to archive PFF Award titles and PFF Scholarship winners. And we are very much involved in the archival problems of preserving films in their original format, even when that format has become obsolete in the world of distribution and exhibition.