- PFF Scholarship work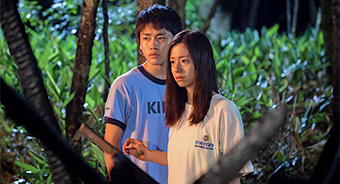 The 23rd PFF Scholarship Film
DCP/92min/color
Director:Keiko Tsuruoka
Tokiko, whose life in Tokyo has reached a dead end, impulsively hops on a midnight bus one summer day and heads to a rural town. Yohei, a high school student who lives in the town, struggles alone unable to accept the death of a young man he looked up to like an older brother. The two meet at a mountain hut that has been abandoned for years, and eventually Tokiko's past comes to light. Tokiko and Yohei sensitively sympathize with each other's thoughts and words as two souls who have both experienced the deaths of someone close to them, and they seize the opportunity to head towards tomorrow.
- PFF Scholarship work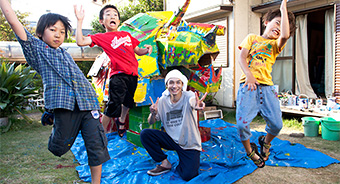 The 22nd PFF Scholarship Film
HDCAM/99min/color
Director:Satoru Hirohara
The father runs a bed and breakfast in the mountains. The younger sister is currently wandering around the world. The mother has disappeared. And 30-year-old Kenji, about to be forced to surrender their house in which he now lives alone, has just lost his job. This story could be about any of us, taking a long time to stand up on our own two feet. Each of us constitutes "homes," "families," "adults," "children," "societies," and the "world," and this is a work that gives us all a gentle boost.
- PFF Scholarship work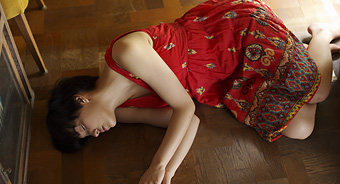 The 21st PFF Scholarship Film
HDCAM/116min/color
Director:Shoko Kimura
In a noisy classroom, biology teacher Madoka proceeds with his lesson in a small voice.He is unable to look the students square in the face nor admonish them for talking or sleeping in class. Only Tsubura looks upon him with a smile. Very much infatuated with Madoka, she records his idiosyncrasies in her biology notebook through illustrations--tapping his hand on his chin is proof that he is annoyed; messily tugging at his hair when he is at his wits' end. Tsubara,fearful of being forgotten after she dies, only eats things loaded with preservatives so that even if she dies, her body will not rot. Believing such things, Tsubara, thinking that "combining Mr. Madoka who has no one with me who needs someone would surely be perfect,"gets the wild idea of a genital exchange with Madoka.
- PFF Scholarship work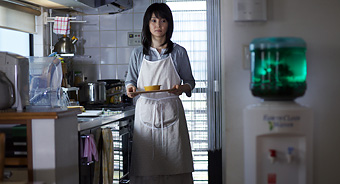 The 20th PFF Scholarship Film
35mm/90min/color
Director:Kohki Yoshida
The story takes place in a new residential area in the outskirts of Tokyo. A family photograph adorns the living room of the Hashimoto family. It is a heartwarming shot of the three family members from when they first moved here, finally having bought their own home that they had wanted for so long.
The wife, Michiko, hangs the laundry out on the balcony in the morning to dry. While she straightens out her husband's shirts, the husband, Ken-ichi, has finished eating breakfast alone and leaves for work without a word. Their son, Hiroaki, who hasn't been able to find stable work, leaves the house everyday to go to a part-time job. He comes home early in the morning and immediately disappears into his room. The Hashimoto family members no longer eat meals together at the dining table, or spend time together in the living room. Michiko yearns for a different relationship with her family than the one they have now, and is gradually overcome by loneliness. While feeling pressured from the trifling matters that occur within the residential area community, she tries to fill the emptiness that she hides in her heart.
Although this family might appear to be a strange one at first, similar situations probably exist in many other ordinary families. This film observes such relationships in a reserved manner.
- PFF Scholarship work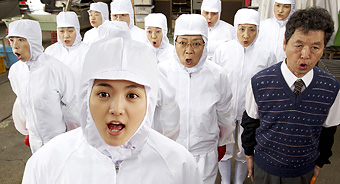 The 19th PFF Scholarship Film
35mm/112min/color
Director:Yuya Ishii
Sawako has lived in Tokyo for five years, is working her fifth office job, and is dating her fifth boyfriend, who is also her boss at the office. Her life with Kenichi, her boyfriend, and his daughter from a previous marriage, Kayoko, feels like a "compromise," and she endures each day feeling distressed about her career and love life. One day, she receives word that her father, Tadao, who runs a freshwater clam processing business in her hometown, has fallen ill. There is a reason why Sawako would rather not go back home so easily, but she reluctantly decides to return at Kenichi's insistence. But Kenichi, who had actually quit his job shortly before Sawako, uses this opportunity to come along with Sawako to her hometown with his daughter in tow. Thus Sawako's ordeals continue. Still, she takes over her father's clam processing company and begins to work there.
- PFF Scholarship work
The 18th PFF Scholarship Film
35mm/101min/color
Director:Takatsugu Naito
Manzo Ishiguro is a 38-year-old bachelor. His occupation is a fisherman. Day after day, he goes out to sea on the fishing boat that his father left him and pitches the fishing net. Manzo is lonely. "I can't stand this anymore." His deep sorrow echoes emptily in the one-storied house. One day, at the port town where Manzo lives, a party sponsored by the town office for prospective brides to meet the bachelors in town takes place. The town itself suffered from a severe lack of women willing to marry the local men, so the single fishermen frantically try to attract the attention of the gorgeous women gathered from Tokyo. Manzo also wears his best outfit and attends the party, but the result is a crushing defeat. His feelings don't connect with anybody. Then, intruders suddenly appear in the lonely house where Manzo sits dejected. They are Mitsuko and Masao, a mysterious mother and son. Although Manzo drives them away at first, he eventually warms up to the two intruders because he longs for a happy family. Thus, a strange house-sharing situation is born. However, although this pseudo-family-like relationship appears to run smoothly for a while, it does not last for long...
- PFF Scholarship work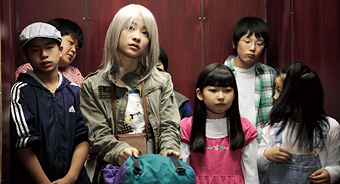 The 17th PFF Scholarship Film
35mm/111min/color
Director:Izuru Kumasaka
This is a somewhat heartwarming story revolving around an oasis in the city. The main character is a middle-aged woman, Tsuyako, the owner of a slightly worn down "love hotel". She is a disagreeable and unsociable woman, who manages a hotel on the roof of which a small park has been built for reasons unknown. There, old people and children visit this relaxing place one after the other, and amidst their daily existence in the cramped city, their feelings are healed, for a brief moment, in this "free zone" of the heart. It is a curious space, the reason for which it was built, and by whom or when, is unknown. The film looks gently upon the various wayward women of differing age groups who come to this small park and their emotional exchange with the frugal owner. This story of isolated women sharing in other people's grief, and attempting their own rebirth in a corner of the city, is a bold "fight song" raised to all women. This fantastic, moving and masterful women's film will bestow upon the viewer's heart a modest will to live.
- PFF Scholarship work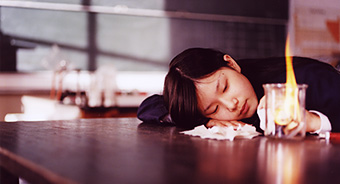 The 16th PFF Scholarship Film
35mm/114min/color
Director:Hiromasa Hirosue
Ryo's days teaching eighth graders should be as ordinary as any other. Instead, she spends her energy mediating a tense atmosphere between the students and faculty. Allowing the students a benefit of the doubt with her co-workers, she seeks a less authoritative relation with the students. Ryo walks this very taught rope because of an inner desire to help.
For the young teens, however, there is only the frustration of having ones ambitions crushed by self-important adults who treat them as children just as their emotions are awakening to adolescence. This tightly held bitterness uncoils in flashes of anger and when Ryo is subjected to the unique viciousness of fourteen-year-olds, her troubled past is exposed, jarring her unstable emotions.
By coincidence she encounters Koichi, a familiar face from her student days. Koichi is an average company man, working for the local electric power company. He has started tutoring a young boy in piano after his co-worker learned that he used to play as a child. Apathetically listening to the boy play with little talent but genuine desire, Koichi is taken to a moment in his youth when he decided to quit. And when the boy asks for some advice, Koichi begins to laugh.
Ryo and Koichi share a connection as adults they barely possessed as classmates. Reliving their adolescent traumas, teacher and tutor discover that the fourteen-year-old within them still smolders just beneath their "grown-up" facade, inflicting the same kind of hurt they resented as teens. They come to realize that to fight for the future, they need to make peace with the past.
- PFF Scholarship work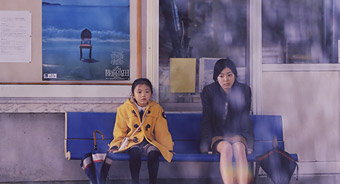 The 15th PFF Scholarship Film
35mm/95min/color
Director:Yusuke Kinoshita
A portrait of the relationship between Minako, a girl in junior high deserted by her mother when she was young, and Yu, Minako's younger half-sister who loves to ballet dance. On a whim, Minako takes Yu to the house of their late grandparents near the sea. While she spends time taking care and playing with her little sister, she reminisces on her own happy childhood. Yet as she assumes a maternal role to her younger sibling, Minako experiences the conflicted feelings between self-reliance and reliance in this work depicting the budding womanhood of a young girl.
- PFF Scholarship work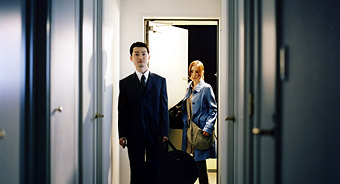 The 14th PFF Scholarship Film
35mm/98min/color
Director:Kenji Uchida
When scattered strings of time converge,Good fortune is sure to follow
It all started one Friday night when broken hearted and lackluster businessman Miyata returned home after losing the love of his life, only to be called out again by his private investigator friend. The two meet at a restaurant, where Miyata runs into a woman and falls in love, but in the shadows something unbelievable awaits them all...
Three episodes as seen from the viewpoints of five people - a devastated Miyata, a detective who is tired of his job, a yakuza boss having trouble running his organization, a woman thrown into despair by a two-timing fiancé, and a con woman who twists men around her finger-are sandwiched between a short prologue and epilogue. The relationships between seemingly simple and isolated episodes begin to surface one after the other as the story progresses, bringing friendships to light and exposing the complicated nature of human beings. While Miyata remains oblivious to the events happening around him, surely his kindness and braverywill encourage broken hearted guys everywhere to keep trying.
- PFF Scholarship work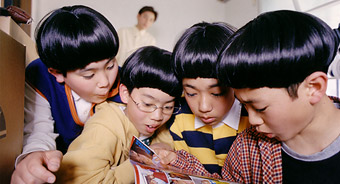 The 13th PFF Scholarship Film
35mm/96min./color
Director:Naoko Ogigami
In a small town on the countryside, where everyone knows everyone, all the children pay their respect to the middle-aged woman who runs "Barber Yoshino". An old tradition is rooted in this town. Every young boy is forced to have the same ridiculous hairstyle to have their bangs cut straight, known as the "Yoshino-gari" hairstyle. Of course they all get their hair done at the only barbershop in town, "Barber Yoshino". Then one day, a drastic change occurs when a transfer student with bleached hair comes from Tokyo...
- PFF Scholarship work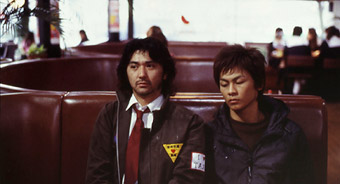 The 12th PFF Scholarship Film
35mm/118min./color
Director:Sang-Il Lee
KUROSAWA Daigo (MURAKAMI Jun), an unmotivated taxi driver on the job, runs over MATSUDA Shuji (SAWAKI Tetsu), who comes speeding by on his bicycle. Although the accident is not serious, Shuji insists on heading north to Hokkaido with a shadowed look about him. Daigo becomes worried and decides to go along. MIYAJI Daizuke (MITSUISHI Ken), in his mid-40s, still leads a life of a good-for-nothing punk. Because of the betrayal of his follower, he ends up being pursued by a yakuza (gangster) leader. What crosses his mind when he realizes that he has no future is his daughter that he deserted when she was in junior high. For AIKAWA Misa (ASO Yumi), a house of her own is the symbol of a happy family. But her son is being beaten up at school, her husband has been laid off, and the family ties no longer exist. To protect the image of her family that is now only illusion, Misa's life begins to fall out of gear. UEHARA Haruka (MAEDA Ayaka), who has many friends, appears to be ordinary high school girl. But she lives alone in an apartment and has a secret that she never shares her friends. People who have wounds in their relationship which their families meet for a fleeting moment, show sings of making contacts, but then part away. The story of each character repeats the pain of separation and becomes entangled with each other, and eventually discovers something in the end.
- PFF Scholarship work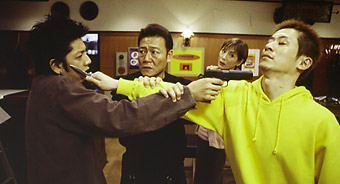 The 11th PFF Scholarship Film
35mm/75min./color
Director:Akira Kawai
- PFF Scholarship work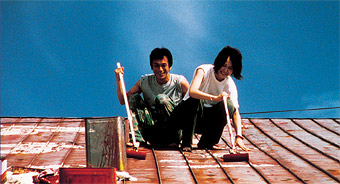 The 10th PFF Scholarship Film
35mm/127min./color
Director:Kazuyoshi Kumakiri
The setting is Hokkaido, where Kumakiri is from. Ichio, who works at his father's run-down drive-in located along a national road, has lived his life withdrawn into his shell, looking at things in a slanted way. Then, when his father goes away on a trip, Ichio is forced to look after the shop by himself, and he meets Taeko, a tourist who drops by at the shop after breaking up with her lover, and falls in love with her.
A man who has lived in a "hole" loves a woman by dragging her into his "hole". Meanwhile, the woman is only looking for temporary solace. Ichio's happiness eventually becomes affected by suspicion and jealousy, and crumbles without resistance. Then, when he thoroughly faces his own pitiful self, he finally makes the decision to leave his "hole".
- PFF Scholarship work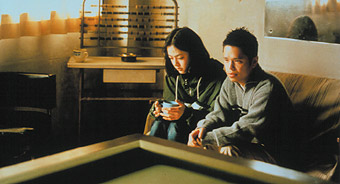 The 9th PFF Scholarship Film
35mm/95min./color
Director:Hiroshi Okuhara
- PFF Scholarship work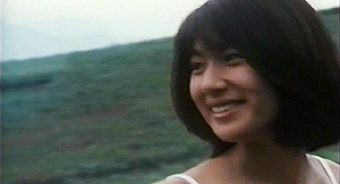 The 8th PFF Scholarship Film
16mm/95min./color
Director:Tomoyuki Furumaya
- PFF Scholarship work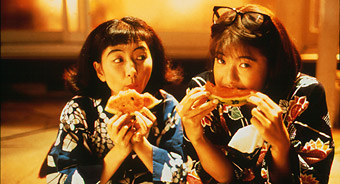 The 7th PFF Scholarship Film
16mm/92min./color
Director:Shinobu Yaguchi
- PFF Scholarship work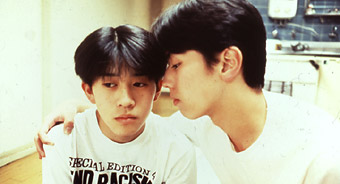 The 6th PFF Scholarship Film
16mm/114min./color
Director:Ryosuke Hashiguchi
- PFF Scholarship work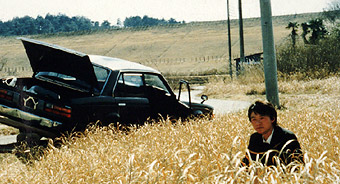 The 5th PFF Scholarship Film
16mm/45min./color
Director:Takashi Koike
- PFF Scholarship work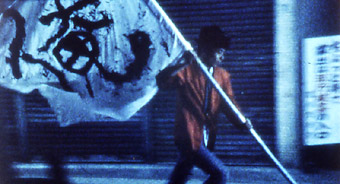 The 4th PFF Scholarship Film
16mm/93min./color
Director:Shion Sono
- PFF Scholarship work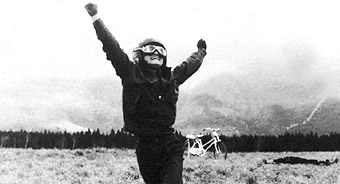 The 3rd PFF Scholarship Film
16mm/80min./color
Director:Takashi Komatsu
- PFF Scholarship work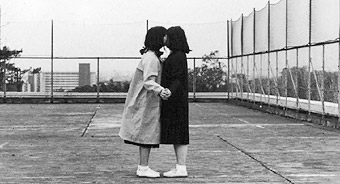 The 2nd PFF Scholarship Film
16mm/95min./color
Director:Hisashi Saito
- PFF Scholarship work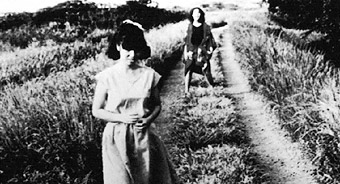 The 1st PFF Scholarship Film
16mm/45min./color
Director:Shiori Kazama